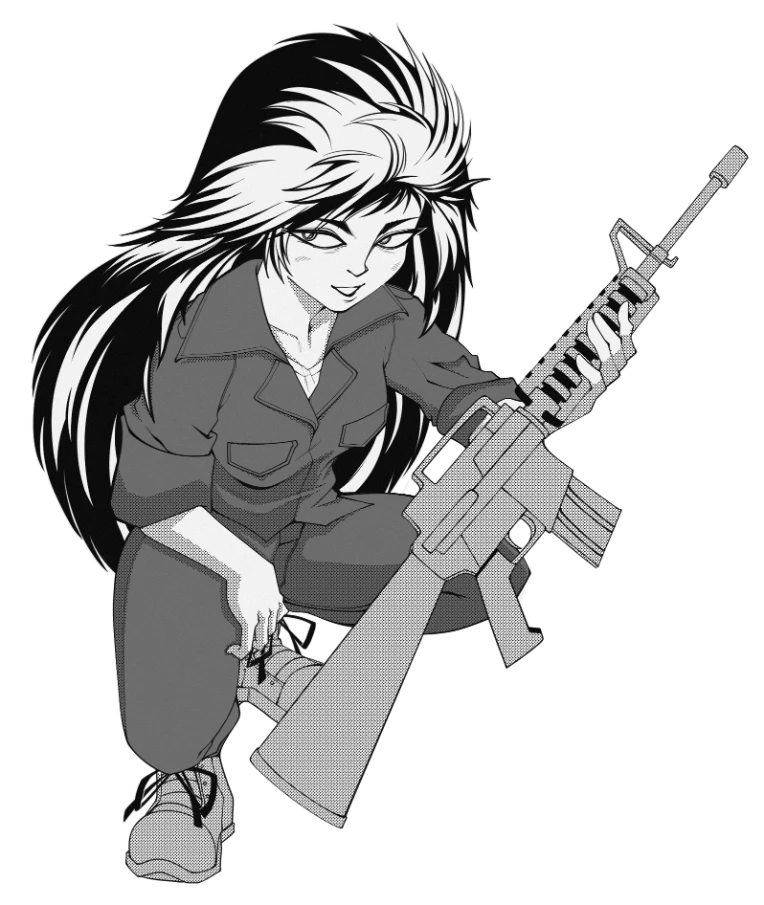 So, I've been gone for a while...
Firstly, I'd like to thank anyone that stopped by my booth at Matsuri Con a couple months back. Whether it was just to buy, shoot the shit, or stare blankly before walking away praying for my soul. It went great and I had a lot of fun seeing all my buddies there (shout out to my boy who let me crash at his place and drove our ass to the con, up until he got his car window smashed lol I offered to help pay for damages, the con money came in handy sooner than later!)
But besides the con, what have I been up to? Well, the short answer is work and school. Unfortunately none of which has been really creative. I've had to take on a lot of new responsibilities which has taken time away from my creative pursuits. I was bummed about all the transitionary stuff and felt burned out from all the work I was doing that I had to back away online, at least until things finally cooled down. Now, after the holidays and one of the hardest semesters I had to finish, I'd say I've been dying to get back to just sitting my ass down and drawing something. But another thing came up - and that's looking for a new place. I've been meaning to move for a while, it takes time and savings. You also wanna make sure when you do move your ass has something lined up so you're not stranded high and dry. When I'm not working or doing my school, I'm job hunting. My goal is hopefully I can get a side-gig that allows me the time and freedom to do my art again. I know I don't go into detail much, neurotic privacy and all that. It's a lot of unfinished thought processing that keeps my life busy until I figure things out, but it's necessary to change and grow which is what I'm aiming to do. I'd still like to dedicate all my time toward whatever this is and God-willing I'll get there.
Some of you might have noticed that some of my posts from the past are gone, sorry about that. I'm basically trying to clean-house with this year and start fresh. I wrote that stuff to get my thoughts out, therapeutic in a way, and if someone else got something from it than kudos. But I don't want to get muddled with the past, I want to proceed forward with my work. There's a part of me that thinks I shouldn't post anything but work- because ultimately the art should speak for itself, don't make it about me. I don't like to inflate my ego or give a perception of someone I'm not, I'm just a guy that draws and animates wacky adult cartoons.
Speaking of which, I'd say the one thing that I have given time for creatively has been my work with Frootlupin (you can read about it in some of his posts.) We've been hard at work trying to make something original, long, and decent. Check out his development diary that hopefully will be updated whenever we make good progress. Me and frootlupin have been working on cartoons almost 10 years now, since we were jits who couldn't even draw. So, we're throwing shit to the wall and seeing what sticks while also trying to top ourselves with something we've always wanted to do. Making an original cartoon all in-house. The thing with big pilots like this is they take time. More time away from smaller, personal projects. But that's the sacrifice you gotta make sometime.
I know a lot of what I said sounds like excuses and hey I agree with you, I think if someone's dedicated they should find the time even if all they get is an hour out of the month. But, as the title of this post suggests, it explains why I've been missing in action so to speak. I neglected communications with a lot of friends and that's not cool, and I've been neglecting THIS for a while too. Ya'll too, I got an email the other day asking when the next peefa cartoon is coming lmao. While I can't promise that, I hope I can deliver some stuff this year that's different and more of the same.
I reached 9k fans on here a while ago, that's nuts when I barely post for months and it's why I love Newgrounds. It's the only site where I can be real and post my shit. Anyways, thanks again for supporting my work and for being patient. I know this phase of mine will finally end and I'll carve my way out to the top. Just gotta square some things off for good and move on.
I'll post m.i.a. to stay on theme.