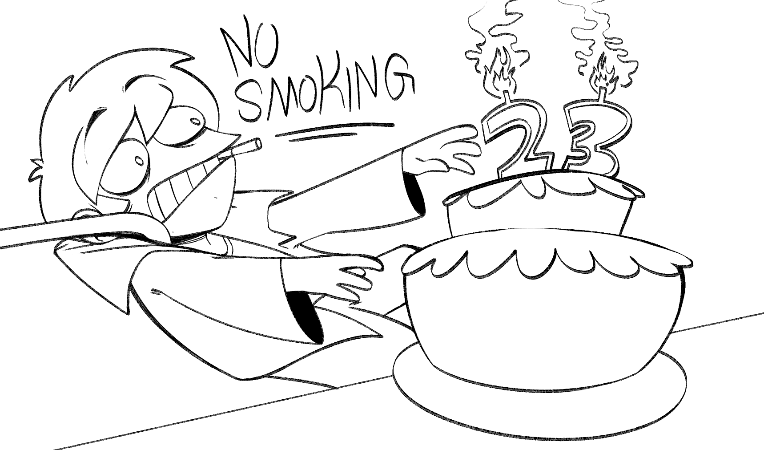 To be honest, I haven't touched a cigarette in years.
Today's my 23rd birthday (somewhere around this time I was torn out my mother's entrails and raised like simba by the hands of doctors, I'm sure of it). I generally try to stay private about my life, unless certain circumstances proceed me. For a long time I was paranoid of letting people hear my voice or know my sex. However, this year in particular, I have been trying to be slightly more active online or at least be more open. Now that people know my voice and can guess who I am based on it, I really doubt age makes much a difference. Don't expect me to be too public about it, though. To me a birthday is best celebrated in peace and quiet with some good company. I don't know, you get bored of the same ol' online habits, I'm trying something new and opening the door to new shit. I was gonna write up a re-cap about the year so far, but I think I'll save that for the end of the year as people seem to like my written nonsense. If you get something from it though that's cool. I could bite myself later but today's been pretty good so fuck it I'm 23, time to give less of a shit. Life's kinda cool sometimes.
Still animating and I know I'm a bit iffy with commissions. But I got a lot of original ideas that need to get done and the time to do it. Thanks for stickin' around, hope you're having a good one too.
Thanks for all the birthday wishes too.
Vay con Deus~